About us
These are the pages of the Russian Orthodox Old Believers parish of the Nativity of the Christ in Andronovo. Our parish is a part of the Russian Orthodox Old Rite Church.
Contacts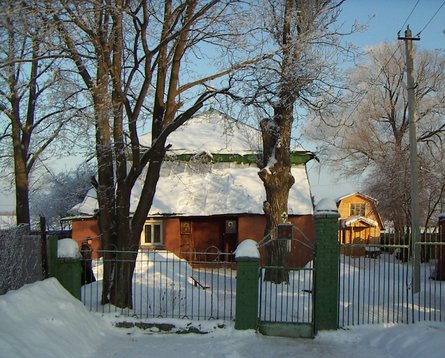 Postall address: 142541, Krasavinoy str. 79a, Bol'shie Dvory, Pavlovo-Posadskiy r-n, Moscow Oblast, Russia.
How to reach us (from Moscow, by car)
Phones: (+7)-916-132-30-77, (+7)-916-236-18-04
E-mail:
Fr. Symeon (Durasov):

Site support:
a@1gb.ru
Services
Services are held each Saturday from 3 pm to 9-10 pm; on Sundays - from 6:30 am to 11 am.
A day before the great feast, services are held approximately according the same schedule.
A night before the feasts of Nativity and Easter services are usually started about 10 pm, and are held till morning.
For more specific information - please, call, or send us an e-mail.